Set up
I was reviewing my travel calendar and saw that the Spring season of Medical Congresses was coming up when it occurred to me that I had not dealt with tradeshows planning nor attendance conduct for product and marketing managers. Reviewing this topic in my mind, I have decided to break up the lessons learned into multiple posts.
If you have been following this blog for a while, you will recognize a common theme.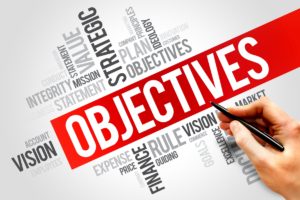 Background
For a national level tradeshow, the direct budget will range from $80,000 to $2 million. Even the lower end of that range could be a considerable percentage of a marketing department budget, add in the indirect costs of travel at $600 per day per attendee, and for any company, a floor presence is a significant investment.  Without taking into account the opportunity cost of non-selling days for salesforce attendees, it is evident that tradeshow attendance is a significant commitment of time and resources. The key is to think of the expense as an investment. All investments are measured on their projected and actual return (ROI); tradeshows are no different.
For a company to "just attend" a congress will make for an expensive social gathering, which can have value but is a low return on the cost of attending. To realize a significant return on your tradeshow investment will require crystal clear goals with metrics. I typically look at the number and quality of customer engagements, the daily and total cumulative number of sales leads, the duration of time to follow-up all leads, the total dollars in new business that results from those leads, and finally look at the overall ROI, as a start. 
This introduction and explanation are enough for now on the macro aspects of tradeshows. The point of this post is optimizing the micro (personal) level of tradeshow attendance.
Personal responsibility
There is also a micro side of optimizing tradeshows, the individual attendees; this is particularly true for market and product managers. Know your objectives before you go. Write them out and tape them to your hotel room's bathroom mirror, seeing them every morning and evening will reinforce and guide your daily activity. I encourage the mirror thing even in this digital age, of course, put them in your daily calendar as well.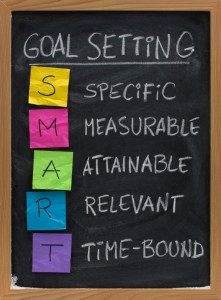 Here is an example of my personal goals for an SIR meeting in the mid-'90s.
Gather input for the R&D team, regarding catheter tip shape, length, and stiffness, conduct at least ten private conversations with qualified IR's.  

Contribute to the booth set up by having my product station set up and sparkling clean 30 minutes before the deadline. Write 15 high-quality sales leads per day.

Brief the salesforce on my product goals and show messaging

 

Attend and take notes on three live case presentations relating to SFA stenting, write up and present to the marketing team at the post-show briefing.

Identify and sound out a regional level expert KOL in SFA treatments from an influential hospital for potential recruitment to our corporate advisor board.

Visit every booth where there was a new competitive product to get a feel for how they merchandise their products and observe and report customer reactions to their new product.

Twice daily, check-in with the MRI research team (covertly) to determine how they are progressing with the blinded attribute survey goal of 150 completed the three-day show.
I reviewed this list with my supervisor well in advance of the show, she approved.
Did I achieve all the goals? Sadly no. But even missing two, guaranteed that I had optimized my time and reap
ed value from the investment the company had made by sending me to the show.
I believe that I was allowed to attend domestic and international congress even during cost-cutting cycles due to my development of personal show goals, routinely meeting those goals, and reporting out my findings in an organized fashion to the organization as a whole.
Lesson(s)
1. Ensure you get a high rate of return on your investment of time and resource at every trade show you attend no matter what your management level by setting your goals. Know before you go!
2. Make sure you complete your personal goals first, then contribute to others achieving theirs'.
3. Ensure that the macro goals get incorporated into your objectives.
"Experience is what you get, right after you needed it most."
Make it a great day!
Tim Walker
Tim Walker is the Principal Consultant for The Experia Group. A small consulting firm that specializes in providing experienced and expertise during critical device commercialization phases to increase the probability of success. 
One-on-one or team coaching is available.
www.theexperiagroup.com. Contact The Experia® Group for a free 30-minute consultation to determine if 30-years of experience can contribute to your success. [email protected].