The Set Up
Regardless of how you package or communicate the Product Requirements for a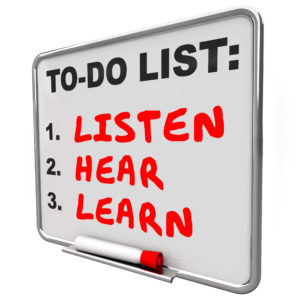 new product there must be a customer input process that precedes finalizing of those requirements. Collecting the Voice Of Customer (VOC) is critical to the success of new product creation.
The Double Diamond™ Process
Sometimes a picture is worth 10,000 words. The chart shown to the right is the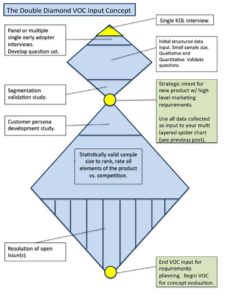 way I explain the approach to building that VOC into a fully validated set of requirements.
Caution
If you want to assure the greatest chance of success don't skip a step or stop early.
"Experience is what you get, right after you need it most."
Make it a great day,
Tim Walker
Tim Walker is the Principal consultant for The Experia Group. A small consulting firm that specializes in providing experience and expertise during critical device commercialization phases to increase the probability of success. www.theexperiagroup.com. Contact The Experia Group for a free 30-minute consultation to determine if 30-years of experience can contribute to your success.
© 2017, The Experia Group, LLC