Set up
I have been approached recently by several start-up companies to assist in launching their New Medical Devices. All of them have worked incredibly hard on developing their technology. Brilliant scientists, physicians, and inventors, they genuinely have done great work, some spending more than five years on getting ready for their launch. More often than not, they are not prepared, for a variety of reasons, but at the core is that they didn't have anyone with a Marketing Mindset performing the upstream marketing role.
But are they ready for their launch?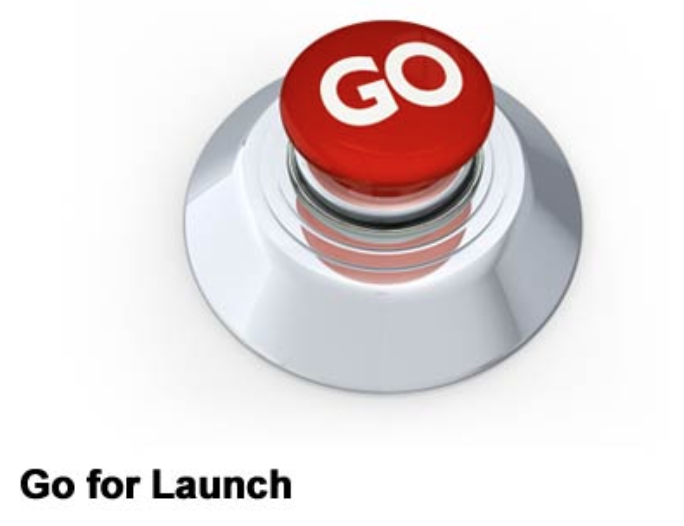 Based on my observations of nearly 40 years commercializing medical devices, here is what I have learned. To successfully launch a new product, you have to have applied a Marketing Mindset from the very beginning. Let's look at the upstream process steps in marketing a great new medical device.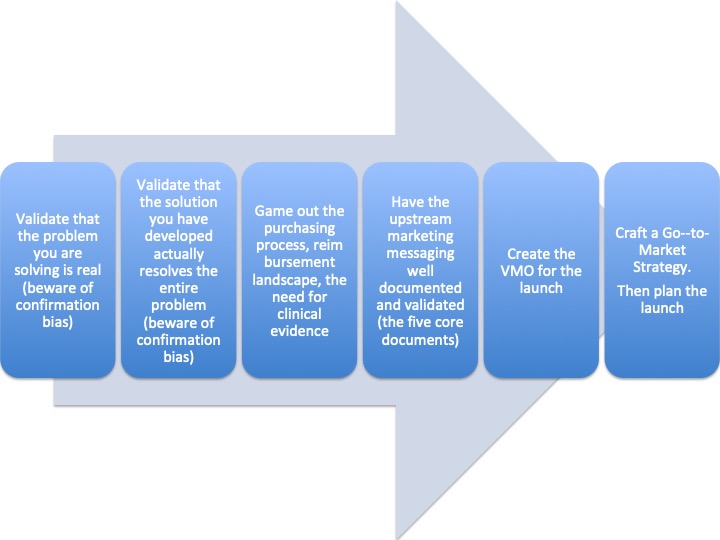 Process notes:
Voice of the Customer (VOC) is the only way to validate the problem and the solution.
VMO = Vision, Mission, Objectives, well documented.
Five core documents are: (there are more, but if you don't have these five, you are at risk of failure)

Clinical need statement
Product positioning statement
Product value statement
Customer persona
Pricing strategy
Purpose of this post
My objective here is not to scare anyone, run anyone down, and I don't want to discourage anyone. My goal is to alert you that you should not be surprised when you move to the launch phase. You may have to slow down and let someone put in place the basic building blocks of success.
Doing it right the first time may not be free, but it is the least expensive way to reach success quickly.
Offer
If you want to talk through your state of readiness, I am happy to spend 30 minutes on a call with you. Schedule the call, https://calendly.com/tegllc, and I will send you a copy of INSIGHTS: 33 lessons learned in medical device marketing, absolutely free. Also available on Amazon!
Lessons
Technology is not a product
Build the foundation of market knowledge and document it
Beware of confirmation bias – build independence into the collection process – use a diverse set of customers.
Prepare all five core documents from the perspective of the individual stakeholder.
"Experience is what you get, right after you needed it most."
Make it a great day!
Tim Walker
Tim Walker is the Principal Consultant for The Experia® Group, a small consulting firm specializing in providing experience and expertise during critical device commercialization phases to increase the probability of success.
One-on-One, or, team coaching is available.
www.theexperiagroup.com. Contact The Experia® Group for a free 30-minute consultation to determine if 30-years of experience can contribute to your success. https://calendly.com/tegllc.
© 2020, The Experia® Group, LLC