The Set Up
Over the past year I have been involved with a number of mentoring,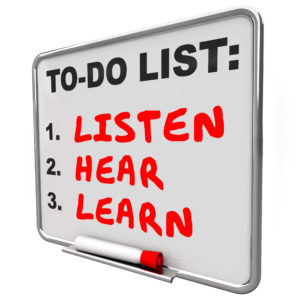 coaching and consulting projects and one question that keeps coming up time and time again is, "When do I need to collect the Voice of the Customer (VOC) for input into my new product development process?"
There is a simple answer, which is, "all the time". Now the context and design constraints surrounding that answer are significant. In this posting I will elaborate on the simple answer offered above. Hopefully you will gain from this perspective. Suffice it to say that regardless of the magnitude of the effort it is one of the most important ongoing aspect of what the marketer does to ensure successful resolution of the problem in an attractive way.
Context
The way I think about VOC is that it is the first right activity to minimize risk of missing the mark with the utility of a new product. How much time and money you dedicate to the effort really depends on how well you understand the problem statement, how many unknowns there are, how different the solutions might be from technology there are used to using and how much of a change to their clinical practice might occur. In other words, how much design risk is there?
The age old concept of, "if we build it they will come" is not the case in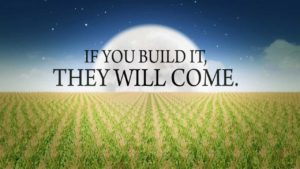 Medical Device Commercialization.
There are too many preferences and nuances to believe that: a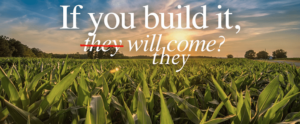 marketer, engineer, inventor, single physician could in isolation determine the right design approach for a device that solves a clinical problem and would be attractive to the entire market.
As far as timing goes, the right time to begin collecting VOC is to test your hypothesized problem statement. Remember that you have to determine if the opportunity is real? The, "is it real?" question is one that requires a deep understanding of the customer, their environment and the problem space. You need to collect insights through VOC to know if it is a real problem, how wide spread the problem is, and how accepted is the belief that the problem needs solving.
Once you understand the nature of the risks, I would recommend designing a customer input plan to parallel the design and development activities and make that part of your marketing plan.
For details regarding the VOC process itself see the post, VOC Input for Product Requirements Development. Look to this blog for a future post on developing a Customer Input Plan for the Medical Device Product Development.
The Bigger Question
The bigger question isn't when, but rather how extensive. The answer to that question is, "it depends." If the nature of the project is that its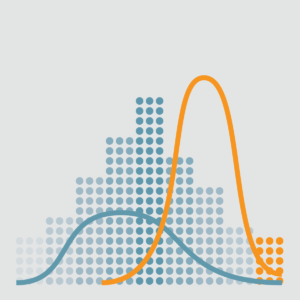 success is critical to your business, has a long development cycle or will require a huge amount of resources, then plan to get a significant amount of input throughout the development process.
If the risk is low or the technology is well understood, then maybe a customer input plan that involves fewer touch points or fewer physicians is ok. Just make sure that every stakeholder's views are represented.
An Example
The project I am currently working on has six different types of clinicians in three different care setting that will be targeted in the first 24 months post-launch. Normally, I would segment these groups out and prioritize their inputs based on the number or participants or by the dollar or unit volume that they represent. This time there is essentially no basis to prioritize the input.
 So for this project I will interview a high volume user in each category before I propose a problem statement. That problem statement will be tested with 10 inputs from each category or 60 physicians before I submit it to the R&D group for their concept generation process. I estimate that I will spend on average $500 per input and take six-weeks to collect the information. For the entire project (through technical design release), I am budgeting $240k- $360k that will be used over a two-year period at different points in the process identified below.
Key Points for VOC
Pre-problem statement development
Problem statement integration
Product requirement generation
Design concept ideation
Design concept selection
Design detail input
Clinical evidence plan input
Prototype utility study
Prototype human factors study
Validation protocol generation input
Design validation
Messaging input
Of course this list is not the only time customer input would be collected, as mentioned in the first paragraph, VOC is collected all the time. The unique aspect of this device is that it is not intended for use internationally, this reduced the complexity and cost substantially.
Key Lessons
When in doubt ask a customer, not just one.
Watch for bias in your sampling.
Never stop listening.
Risk-adjust your VOC efforts.
Beware of KOLs representing the mainstream users.
Caution
If you are asked to cut corners or reduce your sample size make sure that Management understands the residual risks of doing so.
"Experience is what you get, right after you need it most."
Make it a great day,
Tim Walker
Tim Walker is the Principal consultant for The Experia Group. A small consulting firm that specializes in providing experience and expertise during critical device commercialization phases to increase the probability of success. www.theexperiagroup.com. Contact The Experia Group for a free 30-minute consultation to determine if 30-years of experience can contribute to your success.
© 2017, The Experia Group, LLC