The Set Up
Ok, Ok I give up! A number of my colleagues have asked for a post relating to building a Product or Technology portfolio. I have been reluctant to wr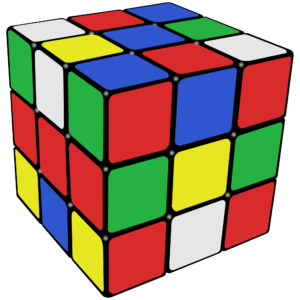 ite this post for a number of reasons. 1) every portfolio planning process needs to be customized to the company and the type of products under development, 2) portfolio planning is very complex, and 3) they need to be preceded by a Corporate Strategic Planning process.
I think the best that we can hope for from this blog is to identify some common elements of every portfolio plan, define what one is and provide some cautions to take into account as you develop your plan.
What is a Portfolio plan?
Essentially a product portfolio plan is one that identifies the New Product contribution to the long-term revenue forecast of the company as made by individual product development projects or acquisitions. Typically, you start with either a collection of opportunities that have already been identified, or a set of market conditions that the strategic plan wants to leverage. Add in a set of current performing products and a competitive threat matrix. Stir all this together and then go crazy.
My preference is to ignore everything that has been done to dat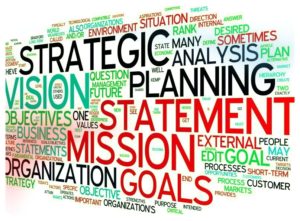 e and start from the output of the strategic plan and identify the areas for investment. Identify the current products that contribute in those areas, identify un-met customer needs from those areas and identify potential products to resolve those un-met needs, then build the plan from scratch.
The goals of the portfolio plan will be driven off of the Corporate strategic Plan. Profit, revenue growth, competitive action, leadership, share dominance, access, and discovery are all legitimate goals that can be derived from the strategic plan. In economic speak the Portfolio Plan should maximize the combined output, Xp; for the minimum investment, Yp; at the lowest risk, ßp.
In finance we often refer to a balanced portfolio as a goal. I tend to believe that instead of balance one should strive for harmony.  Balance is a precise thing, harmony has some freedom around it. The ultimate Portfolio will hold many assumptions at multiple levels and we should strive to make it as accurate as possible, but it will never be precise.
No project or combination of products is/are without risk. All known risks can be managed. Managing risk takes time and money. Risk is a big concept in the medical device space. So lets be clear, the risk I am talking about is the chance that your total portfolio does not produce your desired outcome, does not meet the needs of the strategic plan and its inherent goals.  Lets refer to that as ßp  There are other ways that the concept of risk sneaks into the portfolio plan. Most notably as a discount factor for the revenue generation of each opportunity that ultimately will be combined to produce the Portfolio Plan.
The Steps in Building a Portfolio Plan
For me:
Step 1 – Read and understand the strategic plan. (Pull out the explicit and implicit measurable goals from the plan)
Step 2 – Interview all the senior managers that were involved with creating the strategic plan to make sure you have a feel for each of their visions for the portfolio
Step 3 – Create a heat map of market and competitive risk, basically a FMEA assessment of your SWOT analysis that should come from the Strategic plan
Step 4 – Create a matrix of segments that the strategic plan identifies that you want to be in, enter or exit.
Step 5 – Survey the clinicans that are the key users or drivers of/in those segments
Step 6 – Identify the opportunities that exsist.
Step 7 – Have teams create an opportunity assessment for each opportunity.
Step 8 – Score each opportunity in terms of it contribution to the objective for that segment that was identified in the strategic plan.
Step 9 – Score each opportunity in how well they reduce risk identified from the heat map.
Step 10 – Score each opportunity by the cost of realizing that opportunity.
Step 11 – Either use a discount factor to fold in the risk of success or failure of the project ( Innovation, core competency, speed, timing, competitive development)
Step 12 – Using the four scores force rank the opportunities separately, so that you have a list that is ranked by score 1, score 2, score 3, score 4 Typically, the high impact / low cost ones will be at the top. Those at the bottom of all four scores are usually out. It is the middle ones that require some discussion.
Step 13 – Allocate the New Product budget to each of the opportunities and see how far down the list the money will go. Ask two questions if we execute this plan will we achieve the strategic intent of the company? Is our portfolio plan in harmony with our willingness to absorb risk?
Last step – Vet the plan with the bosses, dispassionately.
Cautions
The development of a portfolio plan is not an engineering exercise, it is a social-science experiment. An experiment with significant political implication.
Each opportunity must be assessed under a strict set of guidelines. Inconsistency in the approach and definitions will invalidate your portfolio plan.
Marketing can not do this process alone. It must be a team effort between R&D, NBD, Up-stream marketing, finance and operations.
Document in a very obvious manner all the assumptions that are used. Independently vet the assumptions to ensure that everyone is OK with the assumptions and confidence you have in your data. If they are not ok with the assumptions, stop and develop a plan to move the assumptions to facts.
It will be difficult, but don't take it personally, any of it.
If your organization is not willing to allow the time and dollars to develop a great portfolio plan then you are better off getting the most informed opinions in a room and make the call without data, a modified Montecarlo process.
A portfolio plan needs to be reviewed constantly and changed seldom.
Why do I need a Portfolio Plan?
The life blood of the medical device market has been a con

tinual stream of new products. In todays environment the commercialization process will require 2-5 years from start to finish. If you don't have a well thought out plan you are already behind the time curve.
At many Med Dev companies the goal is launching a new product every year and a new platform every two-years. If you can accomplish this goal you are on your way to sustained growth, if they are the next right projects. A well thought out portfolio plan will drive your M&A activity as well as R&D. If you as a Marketing organization have effectively laid out where you need to go to accomplish your new product revenue goals, you put yourself in a leadership position and if done well you are moving your organization to be a market driven organization.
Final Thought
A well done product portfolio plan that is in harmony with the strategic plan gets the entire organization on the same page.   Having the assumptions well understood and monitored will provide an early warning system if changes are required.
The last thing any organization needs is a whip saw effect in new product development.
"Experience is what you get, right after you need it most."
Make it a great day,
Tim Walker
Tim Walker is the Principal consultant for The Experia Group. A small consulting firm that specializes in providing experience and expertise during critical device commercialization phases to increase the probability of success. www.theexperiagroup.com. Contact The Experia Group for a free 30-minute consultation to determine if 30-years of experience can contribute to your success.
© 2016, The Experia Group, LLC