The Story
Have you ever seen messaging related to a new product that was clearly disjointed? Maybe you saw a tradeshow booth that spoke of the product a bit differently than the sales brochure and the salesman's pitch was a different story all together?
A VP of Marketing hired me to figure out why their dynamite new product wasn't gaining the momentum that they had expected. This is one of the most enjoyable and potentially beneficial services that I get to perform for clients. Consider it a launch autopsy.
There are many other causes for a slow takeoff of a new product. For this particular client the issue was a confusing message.   So confusing that one might describe it as conflicting. Why is this a big deal? Walker's Law of Congruency™ states, "As human beings we seek congruency. We constantly are trying to connect the dots. The price has to match the value of the product. The color schemes have to represent the claims, etc. When our minds detect an incongruent message we start to doubt everything about the issue or in our case the product. The customer loses trust in the product."
How do we prevent incongruent messages as marketers? There are lots of factors, but simply we need to know exactly what our message is, more importantly everyone that is working on or near the launch must understand the message.
How do we stay on message?
We write. We publish the five documents that then serve as the source for every piece of collateral, every training script, every creative brief.
Segmentation
Targeting (user and buyer)
Product positioning statement
Product value proposition
Pricing strategy
These are the five documents that act as the base. Everything else flows from here.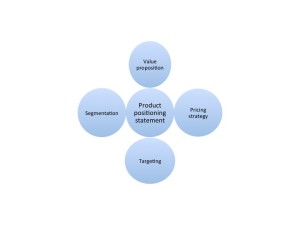 In addition to these five basic documents there is a format to the story line. It is not mine; it is something that is adapted from other sources.
Problem statement
Solution statement
Reasons to believe
Proof set
Call to action
If you publish the five core documents and keep any promotional materials and sales pitches in the five-element format it is unlikely that you will have incongruent or even worst conflicting messages.
"Experience is what you get, right after you need it most."
Make it a great day,
Tim Walker
Tim Walker is the Principal consultant for The Experia Group. A small consulting firm that specializes in providing experience and expertise during critical device commercialization phases to increase the probability of success. www.theexperiagroup.com.
© 2015 The Experia Group, LLC