The Story
I will be running a KOL meeting this week and I thought writing this blog would be a good way of capture advice that I might give myself.  KOL panels can be incredibly valuable, if done well.  They can also be a bit embarrassing if done poorly.  Here are some helpful tips.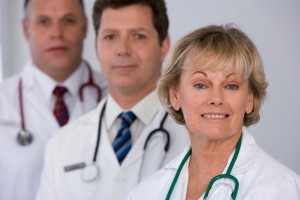 #1 tip: Know what your objective is first. Otherwise you will end with, at best a fragmented process, at worst an expensive party.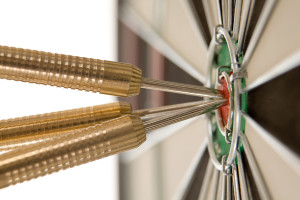 The top ten list
Bring value to the clinician beyond the honorarium that you will be paying them.  i.e. one suggestion is using a keynote address speaker on a relevant topic that is slightly off-axis.
Know what you want to learn before you plan the event or invite a physician.
Don't settle for narrative as the only input mechanism; get qualitative and quantitative data.
Recruit a physician to co-host the event. This will bring credibility to the event as well as providing you a test bed for your structure.
Don't solicit advice on issues that you are unwilling to act on.
Work them hard; it communicates how valuable you believe their views are.
Comfort and convenience wins out over fancy and exotic every time.
Leave time in the schedule to let the physicians talk to one another without you present.
If you and they have the time for entertainment, make it memorable not expensive.
Themes are great for spring dances; don't go overboard with tying everything together.
More tips for success
Logistics, logistics, logistics
A good rule of thumb is to spend 4 hours of planning for every one hour of meeting time.
Structure is important to good data capture, however physicians will rebel against any structure that you might design. Accept that and make sure that within your structured discussions that you plan for unstructured time.
Conducting a pre-meeting survey is a great way to learn of dramatic differences of opinion. Actually using the slides from the survey is a great way to introduce controversial topics without it seeming as though you are trying to stir the pot.
When to utilize professional and independent moderator/facilitator
I have developed the view that whether a professional moderator is used or a skilled facilitator from your own company is employed is dependent on a couple of issues:
1.  What is the critical nature of the decisions I am collecting information to support?
For high-risk critical decisions I prefer a non-company based facilitator. It eliminates bias.
For politically charged decisions I prefer an independent facilitator. It takes the pressure off the product marketer.
2.  How many physicians will be attending?
I don't recommend more than 10 physicians, however if you must go above 10 then a professional facilitator is preferred.
3.  If there are a number of different physician specialties or a mix of clinician types than a professional facilitator can be helpful managing any accidental friction that occurs.
4.  If you are going to spend the time and money to gather a group of physicians to help you resolve your critical issues, an additional $10,000 to have a coach or moderator involved make the chances for success go up dramatically.
5.  Take the time to prepare a final report document that captures all that you learn and reveals the data organized by the data or findings that are associated with the critical questions you were trying to resolve.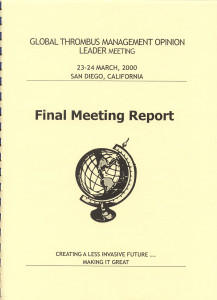 Tips in selecting the attendees for your KOL panel
Select your attendees based on your objectives.
Make sure the invitees are representative of your target customer base.
Ensure that the physicians are still practicing physicians.
Don't send the invitations until you have vetted the potential personal conflicts or subservient relationships that may exist.
If you "over-invite" to cover potential no's or last minute cancellation make sure you can handle the overflow, if it happens. My approach is to nominate 30 physicians who all meet the acceptance criteria. Rank them. Invite 12 to get 10. If you don't get 10 out of the 12, then extend to the next three people on your list. Keep rolling until you get your 10. This way you minimize your exposure.
Final thought
If you have never organized a KOL panel before, don't be stubborn, ask for help. If there is no one in your organization that has done one well, hire someone to help.
"Experience is what you get, right after you need it most."
Make it a great day,
Tim Walker
Tim Walker is the Principal consultant for The Experia Group. A small consulting firm that specializes in providing experience and expertise during critical device commercialization phases to increase the probability of success. www.theexperiagroup.com.
© 2015 The Experia Group, LLC